Everyday Foot Care & Fungus Home Treatments.
If you're constantly hiding your feet and nails, you're not alone. Foot fungus is such a common problem, that over the years, hundreds of over-the-counter products have hit the market promising relief from it. But while many fungal treatments claim to help you get the feet you've always wanted, treatments that don't require a prescription are notorious for falling short of their guarantees.

When we developed Foot Cure, we sought to create a high-quality product that's capable of curing fungal foot infections at home, without the use of harsh chemicals. Our products were developed by scientists and dermatologists to be quick and effective yet safe for everyday and long-term use, and all feature natural ingredients such as tea tree oil, dead sea salt and other essential oils.

Fungal infections can wreck your nails and cause pain in instances where the nail lifts away from the nail bed. Whether you're trying to clear up a fungal infection or want to be proactive about prevention, add Foot Cure to your daily regimen.
At Foot Cure, we create quality and premium product to help you get the beautiful, smooth feet you've always dreamed of. With effective, powerful, and natural formulas, we aim to give you the relief you are searching for when it comes to common foot problems. With natural ingredients like tea tree oil, dead sea salt and essential oils. We give you the results you are looking for without any of the harmful chemicals or toxins.

We understand that everyone is affected by foot problems differently; and that's precisely why we've worked hard to develop an all encompassing product line of hygienic care products that prevent and relieve discomfort during every stage of infection.
FOOT CURE AND STAGES OF INFECTION:
STAGE 1:
INCUBATION PERIOD
During the Incubation Period, after exposure to harmful bacteria but before symptoms arise, it iscrucial to take preventive measures. By incorporating Foot Cure products into your daily and nightlyhealth regimen, you can proactively prevent the occurrence of fungal infections, such as athlete'sfoot. Stop infections in their tracks before they cause any discomfort or inconvenience.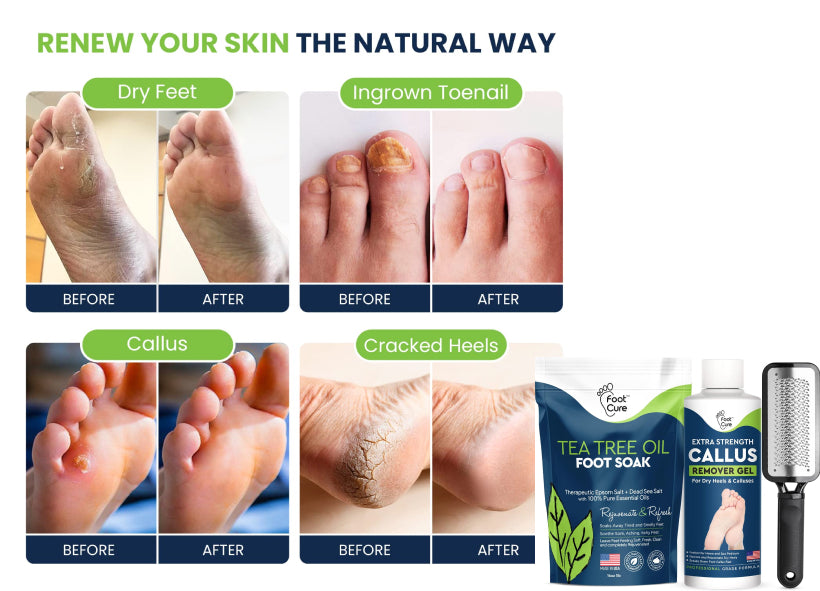 STAGE 2:
ACUTE PERIOD
The Acute Period is when the infection begins to multiply and becomes noticeable on the skin. Atthis stage, turn to Foot Cure for fast relief. Our products are specially formulated to combat footailments, and some can even provide relief in as little as seven days. Choose from our range ofproducts or opt for one of our comprehensive kits to tackle the infection from all angles and restoreyour feet to their best condition in no time.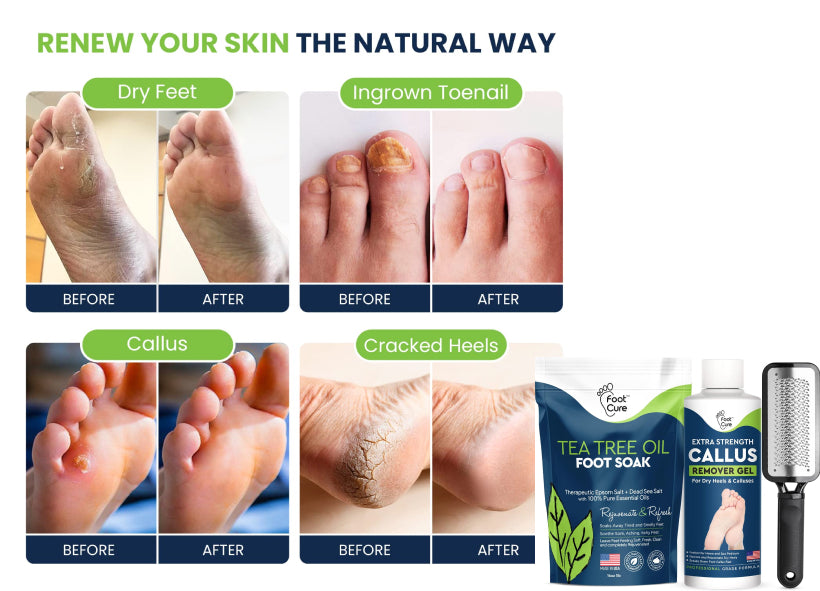 STAGE 3:
CONVALESCENCE PERIOD (RECOVERY)
During the Convalescence Period, although the infection remains active in your body, the symptomsstart to diminish. To ensure a complete recovery and prevent the infection from reoccurring, it isessential to continue treating your feet. Maintain your daily Foot Cure regimen even as thesymptoms subside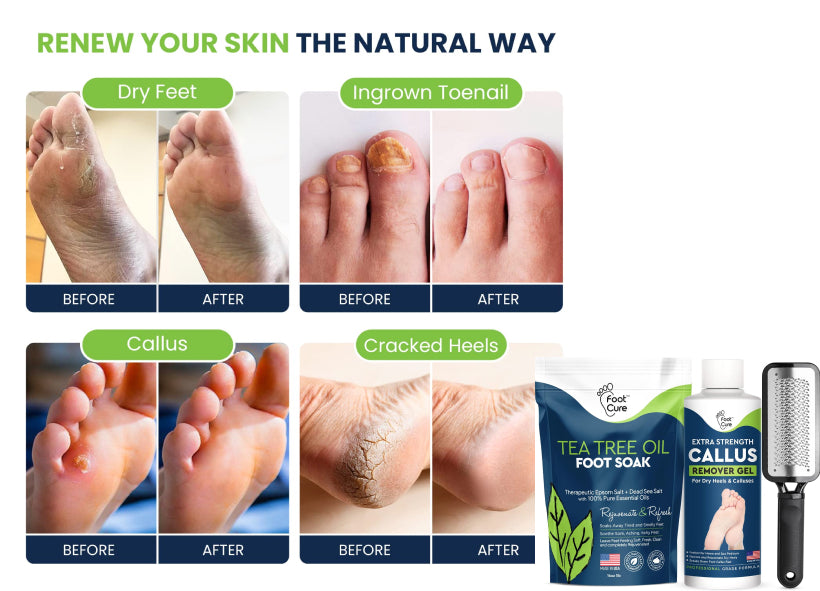 100% guaranteed results or your money back, no questions asked
The health and wellbeing of our customers will always come first above everything else. If for any reason you're not satisfied with the results that Foot Cure brings you, we're happy to offer you a 30-day Money Back Satisfaction Guarantee with no questions asked. This way you can try out our products full of confidence, without having to worry about wasting your money!
All Foot Cure products are made in the USA by our team of respected scientists and dermatologists. Absolutely no harsh chemicals are used in the making of our products. Our entire product line is cruelty free and designed to get you back on your feet in no time.